Recipe Wednesday: Tea Infused Oatmeal
Recipe Wednesday: Tea Infused Oatmeal
Apr 06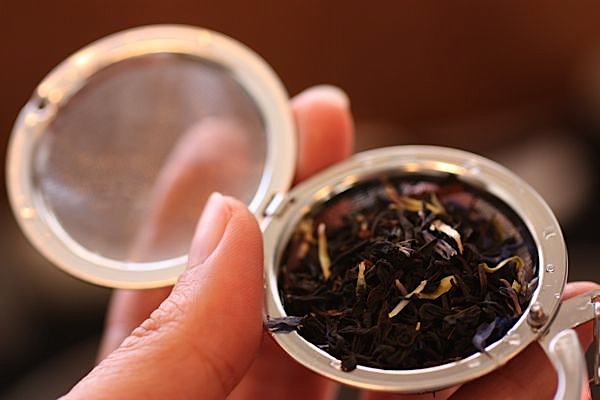 I hate breakfast, but I love oatmeal! During the week, breakfast is usually some dry cereal and some fruit on my way to work (or sometimes when I get there). I am just not one of those people who can eat early in the morning, I have to be up and awake for awhile before I can stomach it. I know, I know, it's the most important meal of the day, but really I just can't do it at 6am! However, on the weekends when I can get up at 7:30, have some tea, relax and eat breakfast about 9:30 I love it. And lately all I have been eating for breakfast on the weekends is Oatmeal. It's so warm and comforting, a glorious way to start the day (or glorious way to start the mid-morning, in my case).
This weekend in St. Petersburg, John and I drank at Hooker Tea Co a few times. (Great teas and a ton to choose from, in case your ever in the area). On the Menu I noticed "Tea Infused Oatmeal" amongst the list of teas.
What? How could I have never thought of this? I can make soup with tea, but never have I tried oatmeal!
So here you are, a recipe for Tea Infused Oatmeal.
Ingredients For One
One cup of boiling water
One tea bag of choice (Tea infused flavors are good (i.e. Herbal Peach or Green Tea Blueberry), Earl Grey works well too)
1/2 cup Quick Cooking Oats
Dash of salt
Chopped nuts, dried fruit, seeds, chocolate chips, cut fresh fruit, milk or other additional toppings for serving
Steep tea bag in water for about 5 minutes, more for herbal teas, less for black teas. Remove tea bag. Add Tea, oats and salt to large microwave safe bowl. Microwave on medium for about 5 minutes, or until done to your likeness. Alternatively put tea, oats and salt in small sauce pan and bring to a boil, boil about 2 minutes or until done. (Even easier version, use an instant oatmeal packet, but replace water amount called for in directions with tea). Serve piping hot with toppings of your choice.
Tea Oatmeal Combo Ideas -
Peaches and Cream – Peach Herbal Tea, with bit of honey, and milk
Cinnamon Spice – Chai tea, with brown sugar, walnuts and raisins
Fruit Dream – Green Tea with sprinkle of sugar and sliced fresh bananas, strawberries and apples
Berry Good – Raspberry Black Tea with sliced almonds, fresh raspberries, blueberries and strawberries